Wednesday Jul 06, 2022
Magical Curiosities:definition of magic, communication challenges and more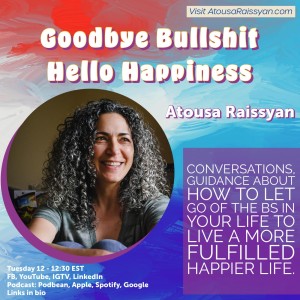 Goodbye Bullshit, Hello Happiness Magical Curiosities edition with my co-host Sara Cronan. 

We talked about definition of magic, what does it mean to live with magic and experience magic, challenges in communicating, acceptance, fears, and intuition. 


Magic is not outside of us it's within us, connection to our intuitive knowing and bring joy and excitement to our lives and our hearts.
#shaman #shamanichealing #energyhealing #pasttraumarelease #lifetransformation #lifecoach #inspirationalstories #inspirationalwomen #hellohappiness #goodbyebs #lifeofmagic #intuitiveliving #magicalcuriosities #liveabetterlife #weallhavegifts